Juventus defender Benatia: 'Milan, Inter chased me this summer'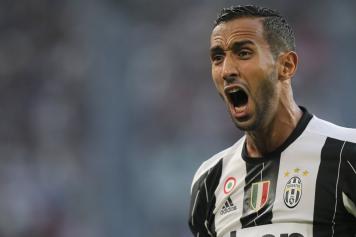 21 October at 11:30
Juventus defender Mehdi Benatia claims that both Milan and Inter chased him this summer.
"Montella called me [in the summer], too," he told the Gazzetta dello Sport, "a great person. We had a great feeling and I'm sorry that I didn't give him the time he needed: he was waiting for the Chinese [to take over the club] to buy me, but then Juve arrrived, and I also chose them because of what Allegri told me.
"He called me, telling me he wanted four defenders of the same calibre to win eveyrhting, so here I am.
"It would be legendary to win a sixth title, but with Higuain here I dream of winning the Champions League. Buffon, Barzagli, Bonucci and Chiellini have taught me a lot of things both on and off the pitch"
"Inter looked for me, too".
The Moroccan also spoke about Juventus' upcoming tie with AC Milan, this weekend's primetime fixture.
"Maldini has always been my model"
"Milan have quality youngsters, and the hunger of those who want to show themselves and a coach who has given the team an identity: all dangerous things".
@EdoDalmonte