Exclusive: Del Piero reveals why he will never be a coach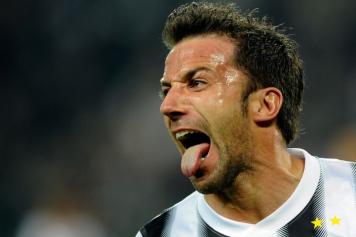 15 May at 21:50
During an exclusive interview with il BiancoNero, legendary Juventus forward Alessandro Del Piero spoke about many issues, from Gianluigi Buffon's imminent retirement to Roberto Mancini being confirmed as the new Italian national team coach.
Here is what he had to say
:
"Will I ever come back to live in Italy? My family and I are very happy in Los Angeles. After our experience in Australia it was exactly what we needed. Even Vialli commutes from London to do his work on television.
"Mancini? I wish him well because he deserves it. He will certainly receive the full support of the federation and from the fans, with whom I hope we will have fun and rediscover the habit of winning. I have never given much thought towards being a coach. I don't think that role would suit me. Being a director? No one has ever called me.
"Buffon? It would be wonderful if Gigi was greeted by the whole stadium giving him a standing ovation, as happened to me. That would be a fantastic gesture."
(il BiancoNero)
Jordan Russell (@JordRuss96)