Juventus, Dybala drops Juve exit hint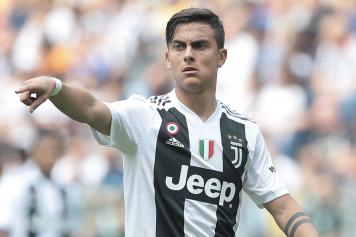 14 January at 17:20
Juventus striker Paulo Dybala spoke at Telefoot about the possible return of Paul Pogba, a player with whom he maintained an excellent relationship: "Everyone would like to have a player of the qualities of Pogba in the team. I will always wish him the best. When France won the World Cup, I congratulated Blaise and him, they did a great World Cup, they deserved it".
On his objectives: "The Champions League is our main objective, we will do our best to win it without forgetting other competitions. Atletico, with Liverpool, represents the most difficult opponent but we are prepared".
Growth: "I've changed a lot, I think I'm more mature. Being in contact with great players helps me and the average age of the team is quite high, this is positive for young people like me".
CR7 and Messi: "We know how important Cristiano is and how much he gives us day after day. I've always said that I'm on their same level. Neymar is really strong, Mbappé is a young man, but for now Leo and CR7 remain the numbers one. Behind them I see only Neymar, he will become the best player of the next generation. I faced Mbappe when he was playing in Monaco, I already understood that he would do great things, he is already world champion, and he is destined to make the difference for a long time".
Matuidi: "I always tell him he has three lungs because he runs everywhere, he's doing amazing things. I get along very well with him on the pitch. Above all, he's a great player, and for me he's one of the strongest we have".
On his arrival to Ligue 1: Never say never, but at the moment it is not in my programs. In today's football one day we play for a team, tomorrow we do not know who we will play with. In any case, I'm very happy at Juventus".
For more news, views and features,
visit our homepage.
Mirko Laurenti