Juventus face decisions over a pair of expiring contracts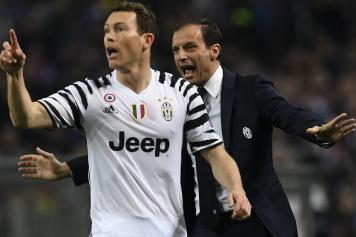 05 October at 14:10
The fates of a pair of Juventus players are up in the air. Stephan Lichtsteiner and Kwadwo Asamoah both are on the final years of their contracts. Juventus must make decisions, or risk losing both for free next summer.
After being left off the Champions League roster, it appears Lichtsteiner and the Old Lady are headed for a split. The Swiss international has struggled to find consistent playing time under manager Massimiliano Allegri this season. The declination of importance to the first team is a surprise, as Lichtsteiner has enjoyed seven seasons in Torino. At 33-years-old, however, he will likely garner interest from other clubs.
As for Asamoah, his fate with the Bianconeri seems to be a bit more promising. Allegri likes the Ghanaian international, who has made 100 appearances for the club. Despite interest from Galatassary, it appears he's going to remain with the storied Italian club. The 28-year-old is in the prime of his career, and will likely add to the six seasons he's spent at Juventus.
Matthew Klimberg