Juventus have won the 92% of games with Khedira on the pitch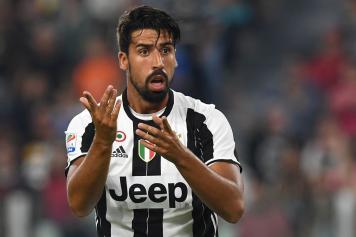 13 October at 10:39
The importance of Sami Khedira for Juventus is no secret. The German midfielder joined the J Stadium as a free agent in summer 2015 and has been imposing himself as one of the best midfielders of the league in his first season at the club.
IDuring his first spell at Juventus, the Old Lady won
19 out of the 20 games he played in Serie A, whilst the bianconeri were unbeaten in their four Champions League clashes which saw Khedira played
(he was replaced during the Bayern Munich clash when Juventus were leading the game).
With Khedira on the pitch, Juventus have won the 92% of their games since his arrival.
Massimiliano Allegri can also smile because Khedira seems no to have the same tendency to get injured he used to have at Real Madrid. The Germany International has already played 938 minutes this term, more than what he did during his first five months at the club last season.