Juventus, here is why Allegri cannot afford to lose Mandzukic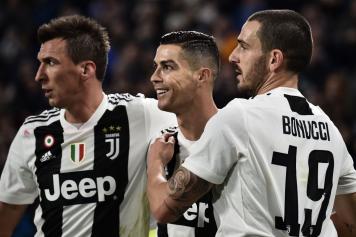 12 December at 20:45
Mario Mandzukic is more than just a player for Juve. He is a symbol of the Juve spirit and attitude ("Fino alla fine"). All the bianconeri supporters love him as he is now one of the fan favorites. The Juve supporters even dedicated a song to him (as they did to Gigi Buffon on the day of his farewell) as he is loved by everyone including coach Max Allegri.
STRONG CHARACTER - Mario Mandzukic is well known for his strong character and grit as he always gives his 110% week in and week out. After each transfer window, Mandzukic is often left out of Juve's starting 11 by pundits but the reason why he keeps on playing every Sunday is his strong attitude and desire.
ALWAYS DECISIVE - The Croatian striker doesn't always get the recognition that he deserves but one thing that is clear is that he always is decisive. From the UCL final in Cardiff to the World Cup 2018 in Russia, whenever Mandzukic plays he performs. Max Allegri loves him and at this moment in time cannot afford to lose him. Time will tell...
For more news visit Calciomercato.com...