Juventus legend Buffon: 'I let my critics spur me on'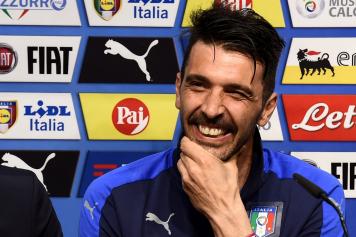 18 October at 12:36
Gianlugi Buffon has hit back at critics of his recent performances.
Having received an award at the 2016 Golden Boot ("It's always a pleasure to receive prizes," he told Tiki Taka, "it means I have done my work well and that I have done so in the past, too.), the Azzurri goalkeeper spoke of his howlers against Spain and Udinese.
"I am spurred on by the strength to challenge everyone, I accept the gauntlet thrown down by criticism… and I let it drive me.
"My objective is to reduce those who criticised me two minutes before to silence, those who left me for dead. I do this with actions, on the pitch, never with words.
"He'll have to say goodbye one day, too, but I'm sure that he'll know when to find the right moment, and when he will he will do so with extreme tranquility".

@EdoDalmonte