Juventus legend Dino Zoff on near-death experience: 'I told death: not yet!'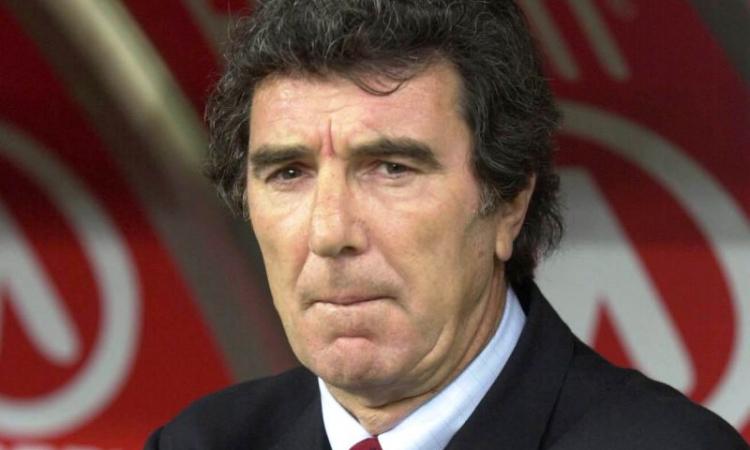 2015-24-12 - 12:16
"How's it going, Old Lion?"
"Sorry, who is this?"
"It's Marco! What, you don't recognize my voice after 43 years?"
"Oh of course, sorry Tardelli, my phone must be distorting the sound. What's up?"
"Tardelli my arse, are you taking the mick? You'll never lose that cheeky edge, will you? And to think those who don't know you think you're grumpy!"
I've known Dino Zoff a long time. Long enough for him to call me up one day and tell me what I initially thought was a joke.
"Listen, this decision is definitive. I'm hanging up my boots for good.
I'm only telling you, at least for now. Make good use of it".
I quickly realized that he was deadly serious. But why tell me, and only me?
"Because we've had a lot of good times over the years, and we've always had a lot of respect for one another".
The following day, Tuttosport published my scoop, selling a record number of copies. The competition was furious, but didn't dare challenge Zoff. A man like him could do what he thought best.
Like dodge death, if what he told me recently is to be believed, claiming that he "
saw Il Vecio [former Italy manager Enzo Bearzot] and Gaetano Scirea, but I told them I'm still here'".
"I was awake and in bed, and I think I saw two silhouettes at the other end of the room. The first looked like Gaetano Scirea, the second the
Vecio
(Enzo Bearzot). They were both smiling. I wasn't asleep, I wasn't dreaming!. I told them ' Not yet, not now'. And I'm still here!"
Zoff is now recovering, and is taking pleasure in the simple things that make life so special. Like the love and affection of his close family.
"I'm recovering, I'm taking things easy. Fact is, I was afraid for the first time in my life. Even more than when I was a kid, and my home town of Mariano del Friuli was being bombed by the Americans and the Germans. When you're two, you don't realize what's happening. When you're 72, you do"
"I wasn't scared for myself, but for those who are close to me, my wife Anna, my son Marco and his wife, my grandchildren. My tribe. Leaving them would have been a horrible thing to do."
The legendary goalkeeper then spoke of his condition, and how his doctors managed to save him before the viral infection could affect his heart.
"I rebelled against what could have been my destiny. You know, both the brain and one's willpower are capable of miracles. My doctors did the rest, by picking up and stopping that damned virus, before it could reach my heart. Had it made that far, I'd have been done for. It was the biggest match I've ever been in".
Zoff then spoke of why he is so respected by so many people, both in and out of football.
"Their respect and esteem fills my heart with pride. Their appreciation for what I managed to do in goal, and for being able to always be myself, and never sell out".
"I've always followed my own path. Unfortunately, those who run football didn't want anything to do with me. They chose a bunch of people who ended up being banned for eight years, I believe. I don't miss that world at all".
"Know what I really need? My gold clubs, and the feeling of walking on the green again. I'll have to wait a while, take my medicine and rehab before I can do that".
Yup, he's always been true to himself. And to his handicap.