Juventus, Marchisio's injury return just around the corner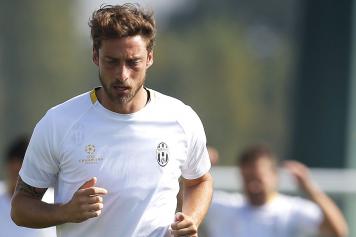 21 October at 17:22
Claudio Marchisio is being sidelined for the last six months due to a knee injury picked up at the end of the 2015-16 campaign.
The Italian midfielder is the best player to deploy in the playmaker position in front of defence and once that the 'Little Prince' is back,
Allegri will have a chance to line-up the best midfielder at his disposal, Marchisio, Khedira an Pjanic.
​Both
Hernanes and Lemina
have been struggling to cover the
regista
role so far. The Gabonese doesn't have enough quality to build the action from the back; Hernanes has better technical skills than the former Marseille, but is still a bit too slow.
​Marchisio is simply the best player to play in front of defence and Allegri is looking forward to deploying him.
The 30-year-old midfielder played 45 minutes against Pro Settimo and Eureka and 60 minutes against Fasano in two mid-week friendly games that the Old Lady had organized last week to test Marchisio's physical shape.
Marchisio's response was excellent, so much so Allegri wanted to give him some game time in Juventus' 1-0 win over Lyon last Tuesday, but the Italian tactician opted to rest the player for a bit longer and Marchisio's return to the pitch could happen
tomorrow during the San Siro showdown against AC Milan (though he's not likely to start) or, more likely, next Wednesday during the mid-week home Serie A clash against Sampdoria.
Nicola Balice, translated by Lorenzo Bettoni