Juventus midfielder staying at the club despite falling down the pecking order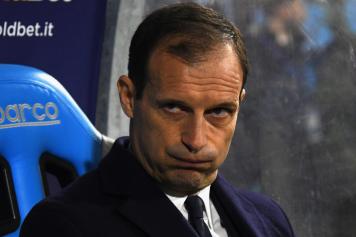 12 August at 19:45
Juventus veteran midfielder Claudio Marchisio is staying with the club despite knowing he is Massimilano Allegri's last choice in midfield.
Marchisio has been at Juventus since his days at the Primevera, he went on one loan to Empoli back when he was a youngster and has not left Juventus ever since.
The 32-year-old has been a vital player for Antonio Conte yet since the arrival of Allegri, Marchisio suffered a number of injuries and lost his place in the starting spot of the Old Lady.
Last season, Marchisio was Allegri's last option in midfield and now with the signing of Emre Can, the Italian's chances of playing are only growing lower.
However, according Gazzetta Dello Sport Marchisio has chosen to stay with the Bianconeri despite knowing that Miralem Pjanic, Sami Khedira, Blasie Matuidi, Emre Can and Rodrigo Bentancur are all in favor to start ahead of him and he will be Allegri's sixth option.