Juventus news: Gasperini reveals which club will dethrone Juve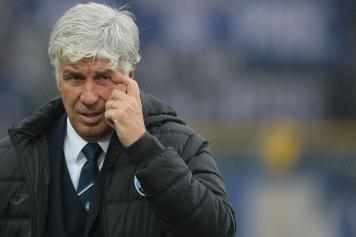 15 November at 12:30
Atalanta secured a very impressive 4-1 victory over Inter Milan at the weekend, giving Luciano Spalletti's side a wake-up call that they are not quite at the top level of their game just yet – despite a string of strong performances. Speaking to
La Gazzetta dello Sport
, Atalanta head coach Gasperini revealed where the future might take him and which club he thinks will challenge Juventus at the top of Italy.
"What if I am called to a big Premier League team? I think it would not let me go and so I would have the excuse. I'm fine in Italy. I could train, in the Premier League, a team of not the very first band and I know that I would have done well, because we Italians are tactically more prepared. I did not want to. The problem was living there from Monday to Saturday. At my age I feel even more roots."
"I have no grudge against the Inter fans and I regret that many have it with me. Perhaps they interpreted my analysis as an attack on Inter, but I only said that the company at the time was not structured to win, in fact it has been struggling for years. Only now has it laid the foundations for building an important future. I say that Inter, in perspective, is the team that will throw Juve off the throne."
For more news, views and features,
visit our homepage.