Juventus on pole for Genoa goal machine, Dortmund target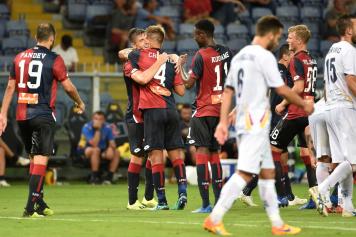 28 September at 09:45
Everyone loves Krzystof Piatek!
The Polish sensation - who was famously scouted by Genoa president Enrico Preziosi on Youtube, presumably during a procrastinatory moment -
is liked by Juventus, who appear to be ahead of the competition in the race to sign him.
The €4.5 million signing has already managed six goals in Serie A, and is the first in Europe's top 5 to have reached double digits, seeing as he's also got four goals in Coppa Italia.
The 23-year-old is, according to the Gazzetta, already being sized up by Juventus, but this feels like one of those situations where Marotta and Paratici are going to bide their time.
That said, President Preziosi treats this kid like a discovery of his, and won't let him go easily. Still, Genoa are a selling club…
What is certain is that trying to be sneaky about this situation won't work. Juventus are also not also mega enthusiastic about Genoa, after they thought they had Pietro Pellegri in January, only for the young striker to go to Monaco in the summer.