Juventus: Pair of starters suffer injuries in victory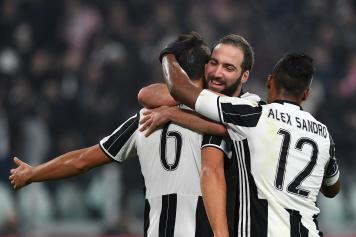 23 January at 09:00
Juventus may have come away with all three points on Sunday night, but they may have lost a long-term battle. During their 1-0 victory over Genoa, both Sami Khedira and Alex Sandro were taken off the pitch with injuries, nearly five minutes apart of each other.
Khedira came off in the 70th minute, in favor of Stefano Sturaro. Upon exiting the field, the German went straight to the Bianconeri dressing room in Allianz Stadium. The details of his ailment were not made public, but, according to the broadcast, it is thought to be minor.
Shortly after, he was joined by Alex Sandro. The Brazilian came off in the 76th minute with a back problem; the severity of which is not known. Kwadwo Asamoah took his place on the pitch for the final 14 minutes.
Manager Max Allegri was not asked about the injuries after the match. Stay tuned for more details as the week progresses.