Juventus' Paolo Dybala 'satisfied' with draw against Barcelona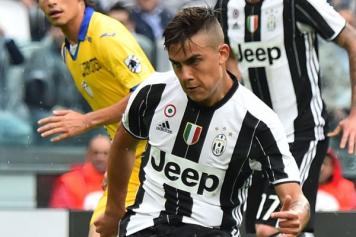 22 November at 23:40
After having watched his shot being saved by Ter Stegen in the dying minutes of the Champions League fixture at home at the Allianz Stadium which meant that the match against Barcelona ended in a goalless draw, Paolo Dybala stopped by Premium Sport to share his thoughts on the fixture.
"We can say that we are satisfied with the result. Barcelona are a very strong team that have been reinforced with regards to the past. Now we have to win away against Olympiacos and not depend in any way on what happens in Sporting's match" Dybala began.
Dybala was asked about the upcoming matches "this month is a difficult one for us, we go to San Paolo, which is a very difficult ground to play on, to win. Every match we play we have to approach it like we want to win. We are Juventus and we have to show it on the pitch. We have to improve in our attacking phase, because we are complete defensively" Dybala concluded.