Juventus part ways with Allegri: from Conte to Pochettino - the candidates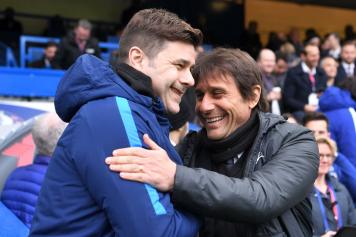 17 May at 14:30
As was expected, Max Allegri won't be the manager of Juventus next season. Therefore, the Bianconeri will have to find a new man ahead of the upcoming campaign's start.
There is
no shortage of possible replacements
, though the management will have to decide on the right profile for the project. The favourite of both Nedved and Paratici remains Conte, despite Agnelli rejecting the option. With Allegri now officially leaving, however, the track could be reopened.
In addition to this, Juve will have to understand how far Inter have come in the negotiations with the manager, though it's safe to say that the Nerazzurri are in pole position as of now. Conte's first choice, however, remains Juventus, even though it seems unlikely.
So, what are the other names? Contacts could start with Pochettino, who seems destined to leave Tottenham this summer after several successful years. Didier Deschamps is Agnelli's choice, though the Frenchman will hardly leave the National team. In Serie A, the likes of Inzaghi, Gasperini and Mihajlovic are being considered.