Juventus, Pjanic pays homage to De Rossi: "A story that excites, good luck"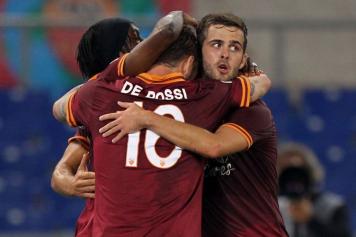 14 May at 18:00
Miralem Pjanic this afternoon paid homage to Daniele De Rossi, who announced today that he would be leaving Roma at the end of the season after 18 years with the club. This is the message of the Juventus midfielder, at Rome from 2011 to 2016: "It is a story that excites you only to hear it told. Having the privilege of sharing a piece is something I will be forever grateful for. Good luck Daniele!"

View the gallery to see more from Pjanic's Instagram...