Juventus: Pjanic: "Why I said no to joining Spurs"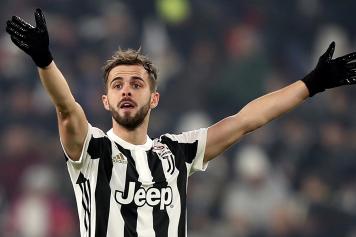 12 February at 21:10
Juventus midfielder Miralem Pjanic will have an integral part to play in tomorrow night's Champions League clash against Spurs.

It's been revealed by the Bosnian international however, that he could have actually joined the North London club earlier in his career.

"There was an opportunity four years ago," Pjanic told The Telegraph, "but at that moment I said no because I was content with the team (AS Roma) I was at.

I did what I thought was right at the time and if I'd have decided to join Spurs; I would have had the right motives to do it."

Chasing three trophies this season, Pjanic was asked if the Champions League was once again, the club's top priority; "We are a very competitive squad, "declared Pjanic, "and our objective is always to try to win the Champions League.

"I have to say however, that we face a really strong team in Tottenham Hotspur."