Juventus president faces ban over Mafia ticket sale scandal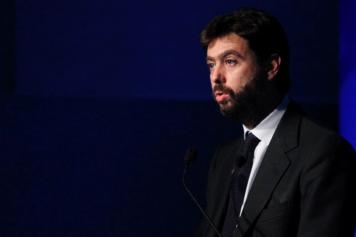 15 September at 13:30
The sporting process against Juventus president Andrea Agnelli will start today at 2pm (Italy time). The first hearing was suspended on May 26 and will be resumed in Rome today, Cesare Mastrocola is the court president. Juventus's number one must defend himself against the accusation of "
consciously and personally favouring ticket scalping by attending meetings with Juventus fans linked with the Mafia in order to acquire the benevolence of ultras".
Agnelli is accused of breaching the articles 1 bis (sports loyalty) and 12 (relationship with the fans).
The attorney Giuseppe Pecoraro will ask for an ban between 1 and 3 years: probably 2 years or 30 months, and will try to prove that
Agnelli allowed some Juventus fans to directly manage the sale of a portion of tickets for Juventus
home games despite the fact that the ticket scalping would have directly financed the Ndrangheta Mafia. Agnelli has admitted that he had meeting with some Juventus fans (which is prohibited by the Italian sporting law) but states that he was not aware of their pedigree. In other terms he didn't know those people belonged to Mafia.
By Tuesday, there will be a verdict, but in the case of a sentence of more than one year, Agnelli will no longer be able to
hold federal positions or represent Juve in the federal sphere for the duration of the stop,
even if he would remain the President the ECA and of the
bianconeri.
​Juventus' head of ticket sales Stefano Merulla, Juventus' security manager
Alessandro D'Angelo, security manager, and former Marketing manager (now at Barcelona) Francesco Calvo are also involved in the trial.
Rocco Dominello, a Juventus fan who has admitted to have met Agnelli, was convicted for a mafia association and attempted homicide and was sentenced to 7 years and 9 months in prison.