Juventus send message to Allegri as Chelsea speculations continue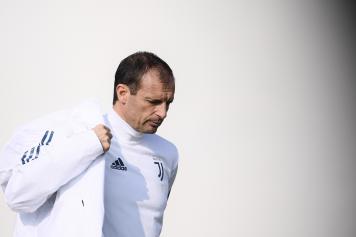 13 January at 11:00
Juventus boss Massimiliano Allegri has emerged as a potential replacement for Antonio Conte at Chelsea.
Conte will be sacked by the Premier League giants at the end of the season and his compatriot is one of the managers shortlisted by Roman Abramovich to replace the former Juventus boss.
​Juventus' GM Beppe Marotta talked of Allegri's future just a few days before the beginning of new rumours linking Allegri with a move to South-West London: "He still has a two-year contract, but will stay with us for a long time. Last year, we missed the icing on the cake. This year, we will try again. The Champions League is always our number one target", Marotta said at the
beginning of November.
​According to Sky Sport,
Juventus have contacted Allegri in the last few hours confirming that they want him to remain in charge of the club despite the interest of Chelsea.
Allegri is contracted with Juve until 2020 and the Old Lady does not want to do without her boss.