Juventus star Chiellini unsure about his future with the Azzurri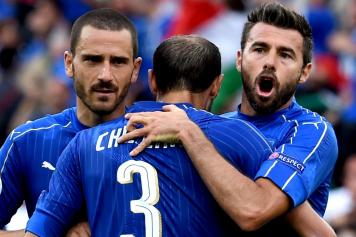 06 August at 17:15
Giorgio Chiellini is unsure about his future with the Italian national team and will speak to coach Roberto Mancini soon about his next step.
The Juventus captain has won seven successive Scudetto titles and represented the national team in a number of occassions, including Euro 2012 when the national team reached the final,
In an interview with Corriere dello Sport the player said: "I am a fighter, I am no longer a youngster, I know that every decision I make will have pros and cons. there are many young players playing in my same position. I will talk with him [Mancini] and I will do it calmly, with serenity and balance."
The defender is now at 33 years of age and could choose to only represent his club Juventus.