Juventus starlet reveals which first team star he looks up to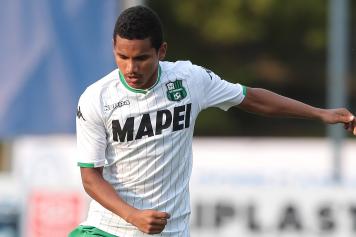 01 November at 14:45
Brazilian full-back Rogerio is currently on loan at Sassuolo from Juventus; in his second season of a 2-year loan. Rogerio gave a lengthy interview to
Goal.com
in which he revealed more of his thoughts; about Juventus, which first team player he looks up to – and his personal aims.
"Juventus is a model to be imitated, all the guys have welcomed me very well, I have also had the opportunity to attend the first team and have created friendships that I still cultivate today.
"Alex Sandro? Yes, he is a friend, but it is also my point of reference, has so many qualities and I really hope to succeed in making a career like his own. I was lucky to have him as a coach because of my / our role he really knew everything. He taught me so much.
"My dream? The Champions League with Juventus. As with every player, my goal is to make a good career and take away a lot of satisfactions, I am perfectly aware, however, that I have to work so hard to achieve important goals.
"It's early to say if the Scudetto will win, because there are so many strong teams this year, but the departure leaves few doubts about the strength of Juventus and the ranking is already clear. The Champions League, however, remains the most important goal to reach, but I think this year is certainly favoured for the victory."
For more news, views and features,
visit our homepage.