​Juventus still hopeful of Zidane's arrival as tension emerges in Madrid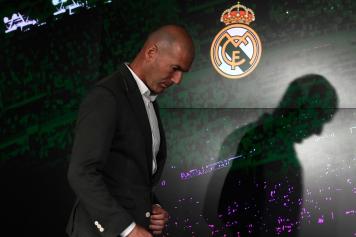 19 May at 10:30
Serie A giants Juventus are still hopeful of persuading their former player and current Real Madrid manager Zinedine Zidane to come and join the Turin-based club for the next season.
It is no secret that Juve were always hopeful of having Zidane as the head coach once Massimiliano Allegri's reign ended and he was clearly the top contender in club President Andrea Agnelli's list.
However, that plan took a serious hit when Zizou decided to return as Real manager less than 12 months after leaving the job following the third consecutive Champions League title.
The Bianconeri, though have received a new ray of hope in the pursuit of their ideal manager Zidane after his latest press conference suggested that he is not happy with how things are in the Spanish capital.
While speaking with the media before the Sunday's match against Real Betis, the 46-year-old suggested that he will leave if things are not being done according to his wishes.
"I will be clear about who will play when the next season starts, it's my decision," said Zidane. "Who do you think is in charge of this team? It's clear as water: I'm the coach, I will always do what I want and if I can't then I'll quit. That's clear," he said.
​Those words will be music to ears in Turin as the Italian giants will be closely monitoring the situation of their former star midfielder, who according to the club hierarchy, is the perfect man to bring European glory back to the club.