Juventus taken aback as they learn price for pair Liverpool, Spurs targets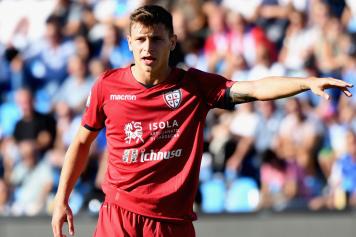 21 January at 12:15
Juventus is hot on the tails of two highly-touted Cagliari starlets. However, on Sunday, they were dealt a massive blow as they learned of the price the Sardinian club wants for the pair.
Italian under-19 star Nicolo Barella and North Korean striker Han Kwang-Song have rocketed to the top of the Bianconeri's wishlist for young players.
As we reported yesterday
, Cagliari and Juventus are separated on a potential Han transfer fee by a wide margin. Juventus is only willing to pay half of the 10 million euro transfer fee Cagliari requests for him.
Now comes news that the Rossoblu are requesting a much higher figure if Juventus wants to swoop for both starlets.
Should the Bianconeri walk away with both Barella and Han, Cagliari wants to walk away with 80 million euros. According to
Il Corriere dello Sport
, Cagliari values Barella at 50 million euros in such a transaction, and Han at a staggering 30 million euros.
Juventus, however, is hopeful to lower the prices by including players in their package to Cagliari.