Juventus the only Serie A side among Europe's top 10 earning clubs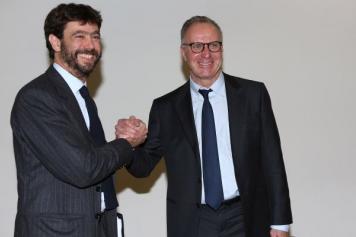 19 April at 21:31
Forbes has included Juventus in Europe's top 10 earning clubs. The business and financial magazine took into account European clubs' sponsorships, TV contracts and new rules regulating the FFP.
Manchester United and Manchester City sit 1
st
and 3
rd
respectively with Real Madrid in between the Red Devils and the Citizens.
Juventus (7th) are the only Serie A side included in the top ten. Inter and AC Milan are excluded due to their lack of Champions League incomes as well as their debts.
Full list:
1. Manchester United: $ 190 million
2. Real Madrid: $ 162 million
3. Manchester City: $ 131 million
4. Arsenal: $ 122 million
5. Liverpool: $ 115 million
6. Barcellona: $ 108 million
7. Juventus: $ 81 million
8. Tottenham: $ 73 million
9. Schalke: $ 67 million
10. Bayern Monaco: $ 60 million