Juventus: The player who played a role in Allegri's farewell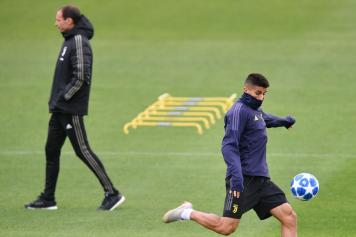 19 May at 19:20
Massimiliano Allegri is to be leaving his role as head coach of Juventus at the end of the season; after five years of success with the Bianconeri domestically. However, a number of discrepancies between Allegri and the Juve upper management have led to the coach's departure.
One such difference between them is in part down to Allegri's wishes for the squad; specifically that Allegri deemed the likes of Joao Cancelo and Paulo Dybala as expendable, whilst Pavel Nedved questioned whether it would help Juventus improve in their Champions League prospects or lead to the club stalling.
Joao Cancelo is an interesting case in particular. When Juventus made the decision to sign him last summer from Valencia, after a successful spell on loan at Inter Milan, Allegri has skeptical. Reportedly, the coach was somewhat in opposition to the move, questioning whether or not he was of the quality required for the squad.
After a strong start to the season, Cancelo's form in 2019 has dropped significantly. Allegri wished for Cancelo to depart the club this summer, alongside the likes of Dybala, and this has, in part, led to the manager's exit.
For more news, views and features,
visit our homepage.