Juventus to hold talks with Manchester United next week: the details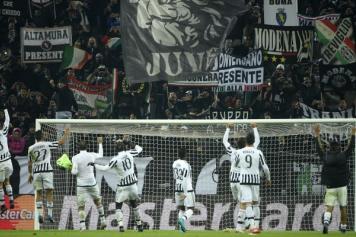 15 June at 22:15
Next week, amidst the chaos and excitement of the World Cup, representatives from Manchester United and Juventus will come together to discuss the future of several players. The clubs are on good terms; having worked on the transfer of Paul Pogba between the two clubs 2016.
Manchester United will be asking after Mario Mandzukic, yet the Croatian striker is set to stay at Juventus and thus the conversation will move on. United are also after Sami Khedira and Alex Sandro; looking to bolster their side.
On the Juventus end, they will be looking to negotiate the difference between Juventus' €13m offer and United's €20m valuation of Matteo Darmian. Juve are keen to bring the full-back to Turin and a deal is close to being agreed.
Finally, after Anthony Martial declared his intentions to leave Manchester United, it is thought that Juventus will enquire about the young Frenchman's availability.
In all, there is a lot to be discussed between the two clubs and they are certainly expected to be very active over the summer.
For more transfer news, click here.
@snhw_