Juventus veteran salutes Ronaldo for professionalism during bad times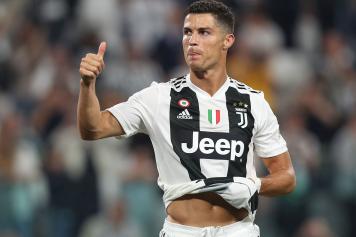 11 October at 22:20
Juventus veteran Andrea Barzagli has hailed the club's summer signing Cristiano Ronaldo's attitude.
Ronaldo's name has recently cropped up in a rape case that has seen American girl Kathryn Mayorga accuse the former Manchester United and Real Madrid man of raping her back in 2009 when the player was in Las Vegas on a vacation following his move to Madrid from United.
Barzagli has saluted Ronaldo for his professionalism and for being so when all has been not right for him of late.
Barzagli
was recently talking to Sky Sports
and he said: "Cristiano Ronaldo is calm, he's proving to be a great professional, even though he's not living the best moment of his life.
"He's a great man and he's showing it to us . He has already got it and we, unfortunately, not yet.Our start of the season has been convincing, with great performances and a great spirit.
"It will not be easy to win them all, the more you go on and the harder it will be, but this team is made to get at the top of every competition, there is a great deal of growth, we want to get to the end."
For more transfer news and updates, click here
Kaustubh Pandey (@Kaus_Pandey17)