Juventus want €35m for Arsenal, PSG target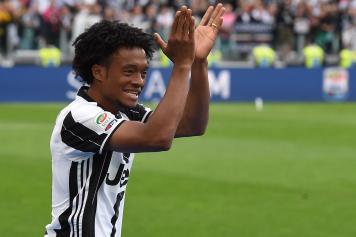 11 July at 15:20
Juventus have set a price for star winger Juan Cuadrado.
Chased by PSG and Arsenal,
the Colombian international has enjoyed a strong season, but Juventus' signing of Douglas Costa could be a huge threat to him, as the Brazilian also prefers to play on the right.
Juventus have, according to the Gazzetta dello Sport, set a €35 million pricetag for him.
Cuadrado was bought by Chelsea in 2015 for a hefty €34m, but struggled to make an impression before returning to Italy on loan in 2015-2016, playing a bit-part role at Juventus before moving on to greater things last season, scoring eight goals and making twelve assists between Serie A and Champions League action.
Arsenal could do with someone as talented as the Colombian, and made a €25m offer for him on July 4th, only for the situation to remain unchanged.
Who will end up bagging the speedy winger?
@EdoDalmonte