Juventus wants €250m for pair of PSG targets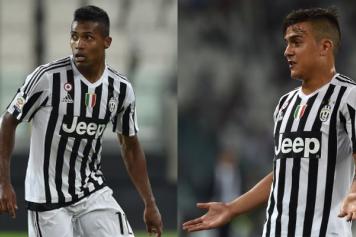 21 January at 16:00
In the event Neymar leaves this summer, or even if he doesn't, Paris Saint-Germain are looking to reinforce multiple areas of their roster in July. Their search has led them to Torino, where they've found two Juventus players they're considering bringing to Paris.
Paulo Dybala and Alex Sandro have been gaining attention from the Parisians as the 2017-18 season has gone on. For the Argentine, the 2017-18 season has been one of frustration and disappointment. He's struggled to maintain his foothold in Max Allegri's starting XI, and is now out due to a hamstring injury. His struggles have served as fodder for speculation of moves to Barcelona, Real Madrid, and now PSG.
Alex Sandro, despite likely staying with Juventus this winter, sees his days in Torino as numbered.
As with most speculation, the main holdup to the transaction coming to fruition is money.
Juventus wants an astounding €250 million for the pair
. However, considering they spent €222 million on Neymar, it's not out of the reach of PSG.