Juventus warned about Ramsey: 'Why Arsenal let him go?'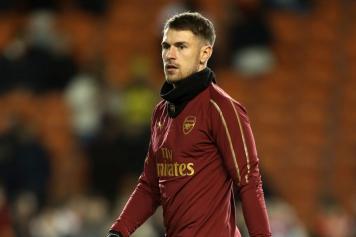 12 January at 13:30
Former Serie A manager Corrado Orrico spoke to
Sky Sport about Aaron Ramsey's possible move to Juventus:
"Free-agents can be tricky sometimes. Why do Arsenal let him go? That the question that should be raised. Look at Emre Can. He never plays, sometimes free agents can hide a trap".
Juve are on the verge of signing the Welshman who has agreed a € 6.5 million, four-year deal.
According to several reports, the player's entourage will receive a bonus of € 9 million.
If the deal is confirmed Ramsey would become the last one of a long list of free agents signed by Juventus in the last 10 years.
It all begun in 2011 when the Old Lady signed Andrea Pirlo from AC Milan. The Old Lady has gone on to sign the likes of Paul Pogba, Dani Alves, Emre Can, Sami Khedira, Neto, Patrice Evra, Kingsley Coman and Fernando Llorente.