Juventus will lose their soul if they sell Marchisio to AC Milan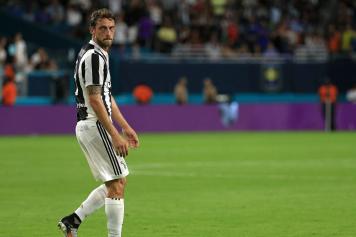 22 August at 17:35
'Claudio Marchisio is available on the market with Juventus open to sell their star', La Gazzetta dello Sport claimed yesterday. Calciomercato.com has confirmed that the bianconeri could be open to selling their no. 8 who has been chased by AC Milan.

The rossoneri are considering a swap deal with Jack Bonaventura and talks between the two parties are ongoing. The two clubs are back in the business as they completed two major transfers this summer. Leonardo Bonucci has in fact joined the rossoneri after a seven-year spell in Turin. The Italy star moved to the San Siro in a € 42 million bid, whilst Mattia De Sciglio travelled the opposite direction for € 12 million.




A few weeks before Bonucci's move to AC Milan, we talked about the importance of Bonucci inside the bianconeri locker room. His leadership and his personality were seen as one of the cornerstones in Juventus' triumphs over the last few seasons and his departure is being regarded as one of the reasons why Juventus could lose their crown this season with AC Milan who have not only signed one of the best defenders in the world but has 'stolen' one of Juventus' most iconic leaders in the club's history.

Now, Marchisio does not have the same status of Bonucci on the pitch. He is still one of the best midfielders in the world but he is not the best centre midfielder out there, whilst many believe there is nobody better than Bonucci in terms of central defenders.
The importance of Bonucci in the Juventus locker room, however, is the same as Bonucci used to have, maybe even bigger.

​Marchisio, in fact, is a graduate of the Juventus academy and has spent his whole career in Turin (apart from one season out on loan at Empoli). If it's true that Antonio Conte and Max Allegri's wins have been built around the 'Italian block' (Buffon, Barzagli, Bonucci, Chiellini, Marchisio and Pirlo), then the Old Lady should not even think about selling Marchisio, not even if another centre midfielder arrives in Turin before the end of the transfer window.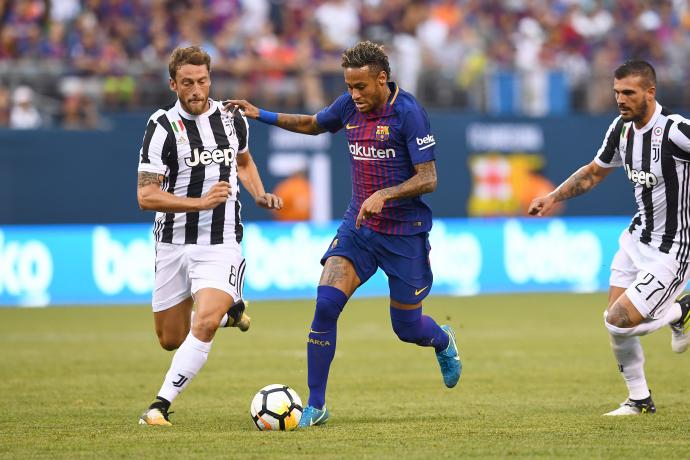 Bonucci has now joined AC Milan, Buffon is set to retire at the end of the season, Pirlo left Juventus a few years ago and both Chiellini and Barzagli will soon leave space for Mattia Caldara and Daniele Rugani. Newcomers and youngsters need to know and need to be told what being a Juventus player is about. That's how the Old Lady managed to win the 2015/16 campaign despite being 12 points far from the top of the league in mid October. Leaders like Buffon, Bonucci and Evra spoke out and made everybody understand why Juventus couldn't keep on losing games and why they should have made a quick recovery to claim their 5th successive Serie A title.

In two or three years Marchisio could be the only experienced Italian player who can 'teach' new players what being a Juve player is about and the bianconeri must keep Marchisio if they don't want to lose their soul.

@lorebetto
Lorenzo Bettoni