Kaka retires & speaks out on possible AC Milan return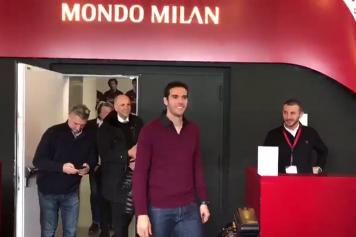 17 December at 19:00
Former AC Milan Ballon d'or winner Kaka has decided to call it quits on his playing career he reveals in an interview with Globo Esporte.
The former FIFA World Cup winner with Brazil stated that: "My cycle as a professional player ends here. I needed a bit of time to think and make my decision with calm. I spoke to some people very close to me, my parents, my brother, my girlfriend and my brother's wife, five people. It was a time for prayer. In a very conscious manner, I came to the conclusion that the time has come to end my career as a professional player."
Kaka will however not leave the world of football as a whole stating that: "Now, I will prepare to continue in the world of football, but in another role. I would like to work at a club as a manager, a sporting director or in a role that combines things on the pitch and the club. I always prepared myself really well as a player now I want to do the same thing for any new roles I take on. Just because I have had success as a player it does not mean that I will have it as a Director so I want to take some time out to prepare."
In conclusion Kaka confirmed that he has been in talks with former club Milan stating that: "It's true that recently Milan made me an offer, we will see."
Nima Tavallaey Roodsari (@NimaTavRood)