Juventus v Spurs countdown - Kane: "We respect Juventus, but we come here with plenty of belief."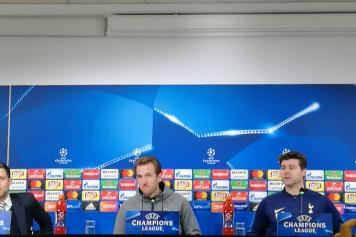 12 February at 18:45
Spurs and England striker Harry Kane has been talking to the press ahead of tomorrow night's Champions League showdown with Juventus.

He began by explaining that; "Juventus are a fantastic team and I'm looking forward to the challenge.

"We're very excited and hopefully we can put in a good performance."

On a run of great form and coming off the back of a derby day win against Arsenal at the weekend, Kane declared that his side were ready for the challenge;

"We respect Juventus," he stated, "but we come here with plenty of belief.

"It will be tough tomorrow night but hopefully we can get the job done.

"Nobody expected us to get out of our Champions League group so we come here with great confidence."

Asked about facing Giorgio Chiellini tomorrow night, Kane explained that; "He's an exceptional player and he has already given me a welcome in the national team! I can't wait to take up the challenge once again."

When it was put to him that Juventus midfielder Sami Khedira recently stated that he was the most complete striker in the world, Kane replied; "That gives me great confidence. I use compliments as a challenge to get even better.

"I try to be humble but when an opponent says nice things about you, it makes me happy."