Kane: Tottenham showed character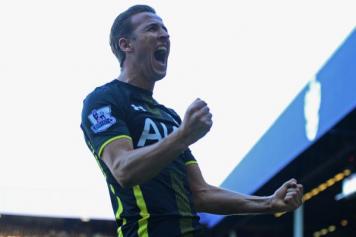 14 February at 12:30
Harry Kane is beaming with joy at Tottenham's fightback in the Champions League.
Two goals down inside nine minutes, the North Londoners managed to come back and earn an unexpected 2-2 draw with Juventus.
"We could have done [surrendered], away from home in the Champions League. It showed character"
, Kane said on BT Sport.
"It was an excellent performance after that and we take two away goals to Wembley. Great result.
Kane himself netted the first Spurs goal, cleverly sidestepping goalkeeper Gianluigi Buffon and slotting past him. The English star was denied two goals by the Italian, however.
"I should have scored the header but you have to be ready for the next one and I finished it off."
There is now optimism at Wembley for the return leg, which will take place in the first week of March. Team-mate Christian Eriksen, who made the most of a Buffon blunder for the second, waxed positive after the game too.
"We are sure we will have chances at Wembley.
"We go into that game full of confidence and we're looking forward to it"
, Eriksen added.