Young Juventus star cites Manchester United duo as his idols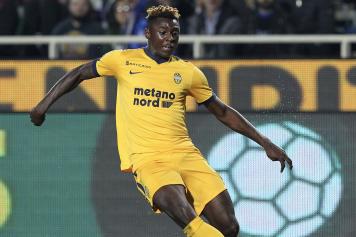 01 March at 23:00
Moise Kean, the young Juventus striker who is currently on-loan at Verona has been speaking at length to Arena magazine.

The 18-year-old has made huge strides since coming to prominence in the Bianconeri's Primavera squad and the first question he was asked was who his idols were growing up.

"I have three favourites," explained Kean, "Zlatan Ibrahimovic for his commitment, Romelu Lukaku for his presence on the field and Neymar for his technical brilliance."

Asked whether it was a dream to play for the Italian national team, he replied; "The national team is surely the reference point for any player and winning the World Cup would be my ultimate dream.

"I'm always looking to improve but I've still got a long road ahead of me."

Asked whether some of Juve's senior players have given him any advice, Kean responded; "They tell me to work hard and to follow the advice of (Verona coach) Fabio Pecchia who is teaching me not only from a technical point of view but a human one too."