Keita absent from training because of "psychological issues", the latest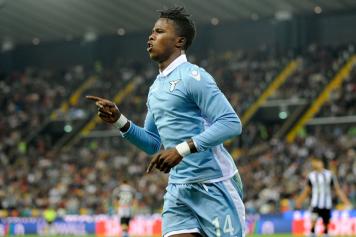 22 August at 09:15
Keita Balde's future is in heavy doubt as his contract is set to expire with Lazio in 2018. Many clubs have been interested in getting him as Milan and West Ham (among others) presented Lazio with very solid offers over the past few weeks.
The problem? Keita has been waiting for Juventus as the Bianconeri club haven't met Lazio's asking price. With Marotta's club not willing to budge much, Keita's future is in heavy doubt. Lotito wants to get 30 million euros for him as he isn't pleased with Juve's negotiation tactics. As Keita missed Lazio's Supercup final game against Juve (which Inzaghi's men won by a 3-2 score) he has now recently presented the Biancoceleste a medical paper excusing him from training for a week,
this according to Repubblica (via FootballItalia)
. It seems like the reason behind this "period of rest" is of psychological nature but one can think that this is a negotiation tactic to force a move out of Lazio before August 31st.