Ki: "I nearly signed for a team in January, now I don't know"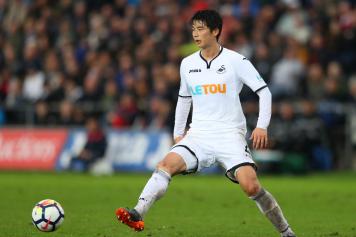 14 May at 22:35
Swansea's midfielder, Ki,
said
goodbye to the club after five years in Wales, confirming he was about to sign with another club in January, most likely AC Milan.
"It's a tough decision to make, Swansea has been important for my life, I want to thank all the staff, my teammates and the fans. I'm sad to leave after the relegation, I have a lot of responsibility for what happened. In regards to my future, I could have signed for another club in January, but I did not because I thought we would stay up. I put it on hold until the end of the season, but now I don't know where I will go, so many voices but I have not signed for anyone."
Milan were following the South Korean, but eventually decided to drop out of the race, Perhaps it is the Rossoneri that Ki is talking about, since a contract was, in fact, ready.