Klopp: Players like Salah and Mane don't want to leave Liverpool anymore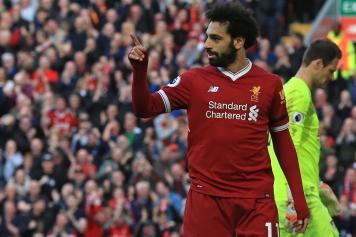 31 July at 13:20
Jurgen Klopp has issued an encouraging message to fans about the Mo Salah case.
The German was speaking specifically about Sadio Mane, saying that Liverpool players now wanted to stay at the club, not use it as a launch pad to bigger clubs.
This is despite Philippe Coutinho joining Barcelona in January.
Salah is coming off a 40+ goal season, and is seen as a future Real Madrid player by many, though so far little has happened to make that happen.
Yet Klopp claims that nothing will, as players like Roberto Firmino and Salah (who both signed new deals in January) won't want to move anyway.
"When I speak about the good mood in the club, that is not only in the stands. We are Liverpool as a team and the boys want to be part of it," Klopp told British media.
"That's really cool and it's a big achievement for the club because these boys, Bobby Firmino, Mo Salah and Sadio Mane, and a lot of the others as well, could play for pretty much any team in the world.
"It is an improved situation that these players don't use us and then go. It's cool but now we all together have to deliver. Sign your contracts but now, go again."
Will the German turn out to be right?