Klopp: 'You win your CL group and you draw Bayern or Real anyway...'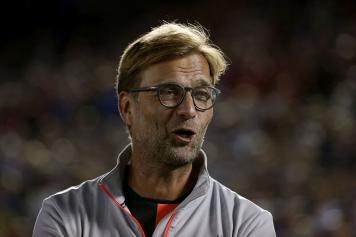 07 December at 18:00
Jurgen Klopp has admitted that it's a "strange year", bemoaning the fact that Liverpool won their Champions League group, yet may still end up facing Juventus, Bayern or Real Madrid.
The Group E side ended things on a great note by mauling Spartak Moscow 7-0 at Anfield.
But Klopp seemed to have other things on his mind:
"This year is quite special. Not often you can face Bayern Munich and Real Madrid, but Juve and all the others."
The Reds had some difficulties along the way, drawing three times and allowing Sevilla to come back from three goals down to tie their Week 5 game.
"Antonio Conte said it yesterday, there are no easy opponents and I don't think anyone is happy when they get us in the draw," Klopp continued.
Yet the German still found a way to wax positive, claiming that his Anfield men weren't exactly an easy target.
"We will not be happy when we see who we face in the next round, but we will ready."