Koulibaly abuse, Malagò slams Napoli: 'They can't make their own rules'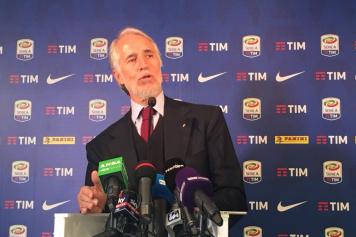 11 January at 15:15
The president of Coni Giovanni Malagò spoke about the racist abuses against Kalidou Koulibaly in Inter-Napoli. Carlo Ancelotti has already revealed that he will ask his players to stop playing if there will be more racist incidents in the future. Malagò, however, doesn't agree with the former Chelsea boss: "
I agree 100% with Napoli, but you cannot do your own rules. If the rules are made by a team or a coach, it's over
".
New measures to be used for other "Koulibay cases" will be discussed during the next Federal Council. They will be inspired by the already existing UEFA and FIFA rules and should provide for a double interruption of the match before arriving at the possibility of more punitive measures as the definitive suspension of the match.