Koulibaly hoping Sarri stays at Napoli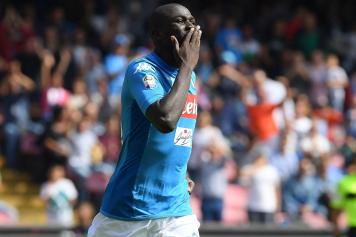 12 May at 14:10
During an interview with Sky Sport, Napoli central defender Kalidou Koulibaly has spoken about the euphoria he felt after scoring the decisive goal in a 1-0 victory over Juventus a few weeks ago. The Senegalese internationalist was also full of praise for coach Maurizio Sarri, who has been linked with a move to the likes of Chelsea and Monaco in recent weeks.
Here is what he had to say
:
"Did we lose the Scudetto in the dressing room in Florence? Maybe Sarri is right… we all unconsciously gave up in that moment. I did not watch the game in Milan [versus Inter] and think that it was over, but it's difficult to always play after Juventus. Seeing them win like that affected us psychologically and we did not have the right reaction against Fiorentina.
"When I saw the ball hit the net at the Allianz Stadium many things happened in my head. I did not realise that I had scored. I will never forget the image of the team celebrating together at the end. Sarri? We have to continue with him but the final decision lies with him and the president. He wants perfection, while we grow every day thanks to him and his staff."
(Sky Sport)
Jordan Russell (@JordRuss96)