Real Madrid - Kovacic: "We want to win our third consecutive Champions League," and on a possible return to Italy...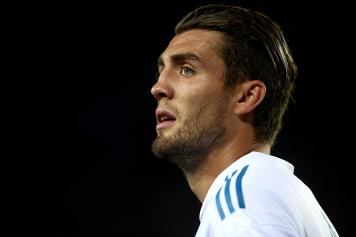 06 March at 23:30
Real Madrid midfielder Mateo Kovacic spoke to Premium Sport after his team eliminated Paris Saint-Germain from the Champions League this evening.

The former Inter man explained that; "We played a great match. This team seems to change in the Champions League. We have made a great effort and we are very happy."

Asked about Cristiano Ronaldo's goalscoring record in this season's competition (having scored in every game so far) Kovacic remarked; "He's incredible. You give him a chance and he scores."

On whether he was frustrated at spending substantial amounts of time on the bench he replied; "It's hard of course, but I'm prepared for action when called upon.

"Today I played and we won. This is how life is at Real Madrid, especially when you play in the Champions League. We've won the trophy two years running and now we want to make it number three."

Finally, on whether his future may lie back in Italy, he stated; "I don't know. At the moment it is difficult to talk about this. I loved Milan, you never know."