Kovacic drops massive Real Madrid hint after Chelsea debut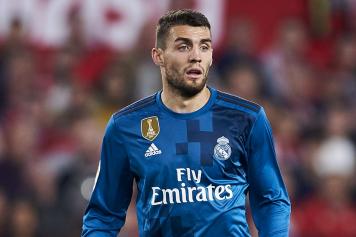 20 August at 10:10
Mateo Kovacic has made some revealing comments about his situation at Chelsea, hinting that he
doesn't want to return to Real Madrid.
The former Inter man joined the Merengues three seasons ago for a sum above €30 million, but struggled to establish himself despite the occasional strong performance.
The Croatian international moved to Stamford Bridge on loan in the summer, and got to play his first football in England as he came on in the 3-2 win Arsenal as a sub.
Speaking to Croatian outlet Klub after the game, he said that it "was important that after 3 years of inconsistency in playing time in Madrid I've got into a team that wants me and a coach that wants and trust me, that's how Chelsea happened.
"That's what I really need now, as I said earlier I'm feeling really good and I want to keep it that way."
The Croatian's enthusiasm doesn't seem comparable to his state of mind at Madrid, where the likes of Luka Modric, Toni Kroos and later Isco were considered to be ahead of him.
"(Maurizio Sarri) knows me for a long time, I've watched a lot of his games, he likes to play and that's what matters in my opinion. The squad is phenomenal with many great players that's why it wasn't so hard to adapt quick.
"The tempo is higher, there is more space, but as I said it's not hard to adapt when you are surrounded by great players. I would thank to all fans that support me and I will make sure I payback on the pitch."