La Liga review: Real Madrid fall to Girona where as Barcelona keep on winning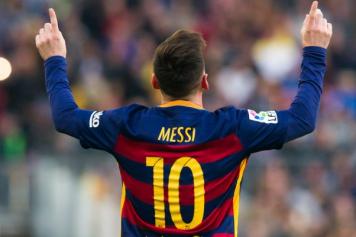 29 October at 20:15
As the la Liga matchday 10 is nearly in the books (Malaga still have to take on Celta Vigo later today), let's take a closer look as what just transpired at the top of the standings. FC Barcelona took on Atletic Bilbao last night as they came away with yet anohter win thanks to goals from Lionel Messi and Paulinho. Valverde's club have been impressive as they have now accumulated 28 points out of a possible 30 points (9 wins and 1 draw on the season). They have scored 28 goals and only conceded 3 times as they have been the top team in the Spanish league to date by a mile. Let's not forget that they are doing so also without Ousmane Dembele who picked up a pretty nasty knock early on in his Blaugrana career.
Valencia are currently second in la Liga standings as they beat Alves by a 2-1 score thanks to the in form Simone Zaza. They currently have 24 points as they are 4 points back of first placed Barca. The big surprise of the week-end was caused by Girona as they beat third placed Real Madrid 2-1 which means that Zidane's club are now a full 8 points behind their eternal rivals FC Barcelona. Atletico Madrid (4th) drew Villarreal (6th) where as 5th placed Sevilla beat Leganes yesterday.
This has been an entertaining week for sure in la Liga as the big winner has to be FC Barcelona since they gained yet another 3 points on their direct rival Real Madrid. Let's see if
los Blancos
can catch up to the
Blaugrana
but things aren't looking good for them right now...
Jean-Luca Mascaro (@CalcioNews89)