Latest: Inter Coach coy on Perisic move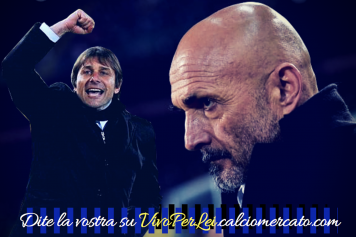 17 July at 15:15
Luciano Spalletti has remained coy about whether Ivan Perisic will move to Inter.
"You know everything, it's all out there,"
he told SportItalia.
The Coach seemed to be hinting at the fact that he wanted signings to be made, however, by his latest statement.
"I hope this team grows, because it has the chance of improving and working in the right way.
"So far everything [in training camp] has gone pretty well".
Spalletti had previously let it be known that he wanted Perisic to stay, but was quoted as saying that he wanted
"to understand his intentions… it wouldn't be nice to hear 'I want to leave
".
This morning's edition of the Sun claimed that the two sides had agreed to a
€
45 million (£40m) move, after Inter resisting for weeks for a price closer to
€
55m.
Perisic recently looked sour in a team photo, and we've reported that he wants to move to Old Trafford.