Latest: Juventus begin talks €50m Liverpool, Borussia target over summer move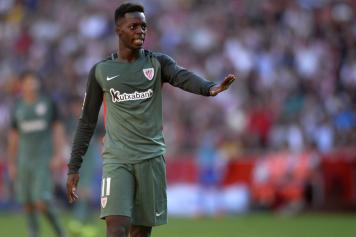 08 March at 14:15
Juventus have tried to open negotiations for Iñaki Williams, the latest reports from the Basque country indicate.
The Athletic Bilbao striker's entourage has been contacted by the Bianconeri,
Deia.com
can confirm. He has also been pursued by the likes of Liverpool, but has a recent release clause which has ramped up his cost to €50 million.
I
lbianconero.com
reported recently that both Juventus and Liverpool had scouted the 22-year-old during his side's 1-0 loss to Sevilla.
Williams is sporting director Fabio Paratici's pet project (well, one of them, anyway), with a great skill-set and a varied one, having started as a winger but now being played by wizard Ernesto Valverde as a striker.
Borussia Dortmund are also in the race, being reported by
Sport.es
in recent weeks that they were ahead of the competition, and would go all out on the Basque talent if Pierre-Emerick Aubameyang leaves in the summer, something that is likely to happen for a sum in the €80 million range.