Latest: Messi scuppered Barca move for Coutinho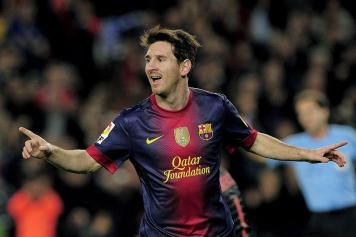 22 August at 15:20
There is an alternative version which may explain why Barcelona
gave up on Philippe Coutinho.
According to Don Balon in Spain (via the Echo), Lionel Messi himself scuppered the move, because he didn't want to see team-mates Ivan Rakitic and Sergi Roberto be traded away for the 25-year-old.
Coutinho scored 13 goals and made seven assists in Premier League action last season, and was the subject of an offer of over £100 million as the Blaugrana tried to prize him away.
Though the Reds didn't want to sell anyway, it didn't help that Messi - who is recently reported as having doubts - wasn't interested in the moving coming off. Ironically, Neymar himself is said to have lobbied to have the Blaugrana buy Coutinho.
Either way,
Barcelona are focussing all their energy on signing Ousmane Dembele,
for whom they have made an offer of over €130 million.
Liverpool fans aren't happy that their club hasn't signed many players until now, nor indeed that the start of the season has been underwhelming.
@EdoDalmonte