Latest: PSG star involved in Ronaldo's threat to quit Real Madrid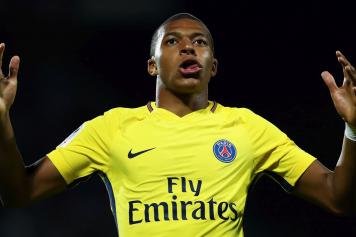 14 November at 16:50
Kylian Mbappe is apparently behind Cristiano Ronaldo's desire to
leave Real Madrid.
According to reports which emerged this morning, the Portuguese star and winner of four Champions League trophies considers the Galacticos' latest offer to him to be too low, throwing the Madrid world into a panic.
It also transpires that Florentino Perez's interest in former Monaco hitman Kylian M'Bappe was considered to be a "lack of respect", according to a report from El Chiringuito.
The Portuguese star had already threatened to leave in summer, when a tax case left him angry at Portuguese authorities.
Mbappe himself was recently linked to Barcelona, with reports emerging that he was only hours away" from choosing the Blaugrana over PSG, his eventual destination.
The 18-year-old ended up choosing the Parisians instead, in a loan-to-buy deal worth €180 million.
This may explain why Real Madrid's interest in Mbappe cooled towards the end of last summer, leaving the road clear for PSG.