Lautaro Martinez complains: Inter manager doesn't make me play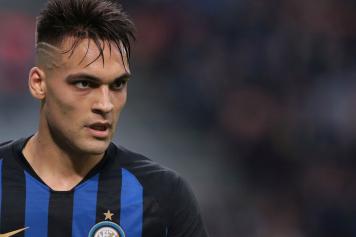 12 November at 21:30
Lautaro Martinez, Inter's striker, who is struggling to find space in the Nerazzurri squad, has been called up by Scaloni for the Argentina national team. These are the words of El Toro reported by the Argentinian media: "I train myself in the best way, the manager Spalletti is not using me but I'm ready to give my best in every training for the moment when I have to make myself ready. The World Cup? Without a doubt, I dreamed of going there, just as I dreamed of being in every convocation. I do my best to be here because it's the best thing ".

ON SCALONI - "His permanence on Argentine's bench? This question goes to those who must deal with it. It's a decision up to the management, we are here to work at our best ".

Lautaro Martinez, born in 1997, has arrived at Inter from Racing Club last summer and, up to now, has scored 1 goal in 5 appearances in Serie A.
Emanuele Giulianelli