Lawyer breaks silence over Ronaldo rape accusation as two key witnesses emerge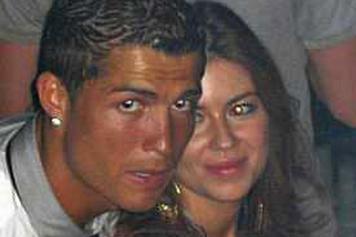 11 October at 12:15
Just months after the 'deal of the century' which saw Cristiano Ronaldo move from Real Madrid to Juventus, the 33-year-old has been making headlines for the wrong reasons. A former teacher named Kathryn Mayorga has claimed that, in 2009 in Las Vegas, Ronaldo sexually abused her. Ronaldo and the defence have been adamant from the start that these are nothing but incorrect allegations looking to capitalise on Ronaldo's image and status.
Mayorga and her prosecution team are looking at calling upon Mayorga's brother and brother-in-law as witnesses, the latter having reportedly entered the room where the crime happened.
Ronaldo's lawyer commented yesterday:
"The sexual relations between Ronaldo and Mayorga were absolutely consensual and the confidentiality agreement that followed does not in any way imply an admission of guilt by Ronaldo.
"Cristiano deny all the allegations, documents used by media are made up. In 2015 dozens of entities (including law firms) in different parts of Europe were attacked and saw a lot of information on their electronic equipment being stolen by a hacker. This hacker then tried to sell such information, having now a media outlet, irresponsibly publishing some of the stolen documents, significant parts of which were altered and / or completely forged.
"Cristiano Ronaldo does not deny that he agreed to conclude an agreement, but the reasons that led him to do so are at least to be misrepresented. This agreement is by no means a confession of guilt. What happened was simply that Cristiano Ronaldo merely followed the advice of his advisers in order to put an end to the insulting accusations made against him in order to avoid attempts, such as those now witnessed, to destroy a reputation built thanks to intense work, great athleticism and ethically impeccable behavior. Unfortunately, it is now involved in a type of litigation that is very common in the United States of America.
Although Cristiano Ronaldo is accustomed to the constant attention of the media, inherent in the fact that he is a well-known person, it is absolutely deplorable that certain media continue to propagate and stimulate a deliberate campaign of defamation based on stolen and easily digital manipulating documents."
For more news, views and features,
visit our homepage.